By Sharon Florentine
CIO | Apr 25, 2016
Agile is making great headway in the enterprise, but some common misconceptions persist — and what's worse is they are held by IT leaders.
By no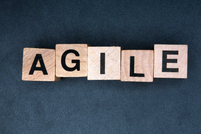 w, CIOs should be aware of the benefits of the agile methodology. But a few persistent misconceptions get in the way of even greater outcomes. We asked our experts to name the most common misconception around agile — to tell us what CIOs just don't "get" about the framework.
Budget bafflement
"I moderated a panel discussion at the Premier CIO Forum a few weeks ago, and one question that seemed to stump the panelists was, 'Tell me how you've adjusted your CapEx budget process to incorporate agile.' The audience was far from being able to develop their CapEx budgets to accommodate the way agile works," says John Doucette, vice president of consulting operations at custom software provider Magenic.